Europe´s No.1 SANTANA Show!
Tony Lindsay
Vocals and Percussion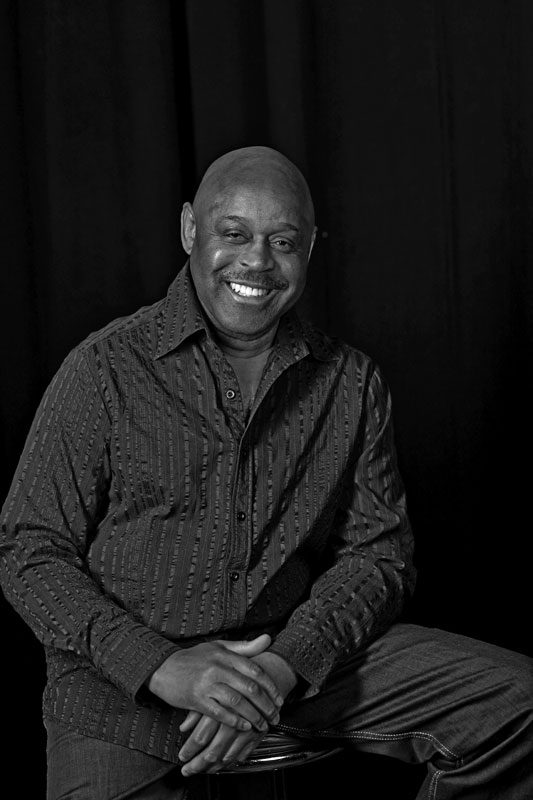 Tony Lindsay wurde in Kingston, New York, geboren und lebt inzwischen in San Francisco. 1991 stieß er zu SANTANA und ist erstmals auf dem 1992 veröffentlichten Album Milagro zu hören.
Wenn er nicht gerade mit SANTANA unterwegs war, sang er für eine örtliche R&B/Jazz/Pop-Gruppe, Spang-a-Lang, die oft die Show für berühmte Acts wie Curtis Mayfield, Jr. Walker, Tower of Power, Average White Band u.a. eröffnete.
Als einzelner Musiker hat Tony mit verschiedenen Künstlern wie Tevin Campbell, O´Jays, Al Jarreau, Steve Winwood, Johnny Gill, Tendy Pendergrass, Aretha Franklin und Lou Rawls Aufnahmen gemacht oder gespielt.
Seine kräftige Tenorstimme, gepaart mit seinem unverkennbaren Stil, wiesen den Weg zur Teilnahme an verschiedenen musikalischen Projekten, z.B. ein Duett mit Angela Bofill und dem New York Philharmonic Orchestra in der Avery Fisher Hall in New York (1993). Den Song "Enough for everyone" hat Narada Michael Walden geschrieben.
Tonys Stimme ist auch auf Werbespots von Unternehmen wie Mazda, Hotwheels, Dreyer´s Ice Cream und Wendy´s sowie bei den "Abenteuern von Kanga Roddy" zu hören.
Darüber hinaus schreibt er selbst Songs.
Tony Lindsay ist seit 2013 Special Guest bei The MAGIC of SANTANA. 2016 war er mit uns unterwegs auf Tour in Spanien.


English version
Tony Lindsay, who was born in Kingston, New York, now calls San Francisco his home, is back in the SANTANA lineup. He first toured with SANTANA in 1991 and can be heard on the 1992 release, Milagro.
When not touring with SANTANA, he sings for Spang-a-Lang, a local R&B/Jazz/Pop group he founded that has opened for several well-known acts, including Curtis Mayfield, Jr. Walker, Tower of Power, and Average White Band, to name a few.
As an individual, Tony has recorded or performed with several artists, including Tevin Campbell, O'Jays, Al Jarreau, Steve Winwood, Johnny Gill, Teddy Pendergrass, Aretha Franklin, and Lou Rawls.
His full-bodied tenor voice and unique style have paved the way for his participation in a variety of musical projects, including a 1993 duet performance with Angela Bofill and the New York Philharmonic Orchestra at Avery Fischer Hall in NY. (The song was written by Narada Michael Walden, and entitled "Enough for Everyone.")
Tony's voice can also be heard on Mazda, Hotwheels, Dreyer's Ice Cream and Wendy's commercials as well as on the "Adventures of Kanga Roddy."
Tony is also a talented song writer, and sings with the Dancing with the Stars Road Tour.